Welcome to the Stepping Stones of Rockford Outpatient Counseling Center!
Stepping Stones' Outpatient Counseling Center is accepting referrals from all sources including self, family, medical providers, youth organizations, educators, clergy, courts, employers and other organizations. The outpatient center provides compassionate trauma-informed counseling, case management and telepsychiatry to the underserved, including Medicaid recipients who have serious mental illness or emotional disturbance.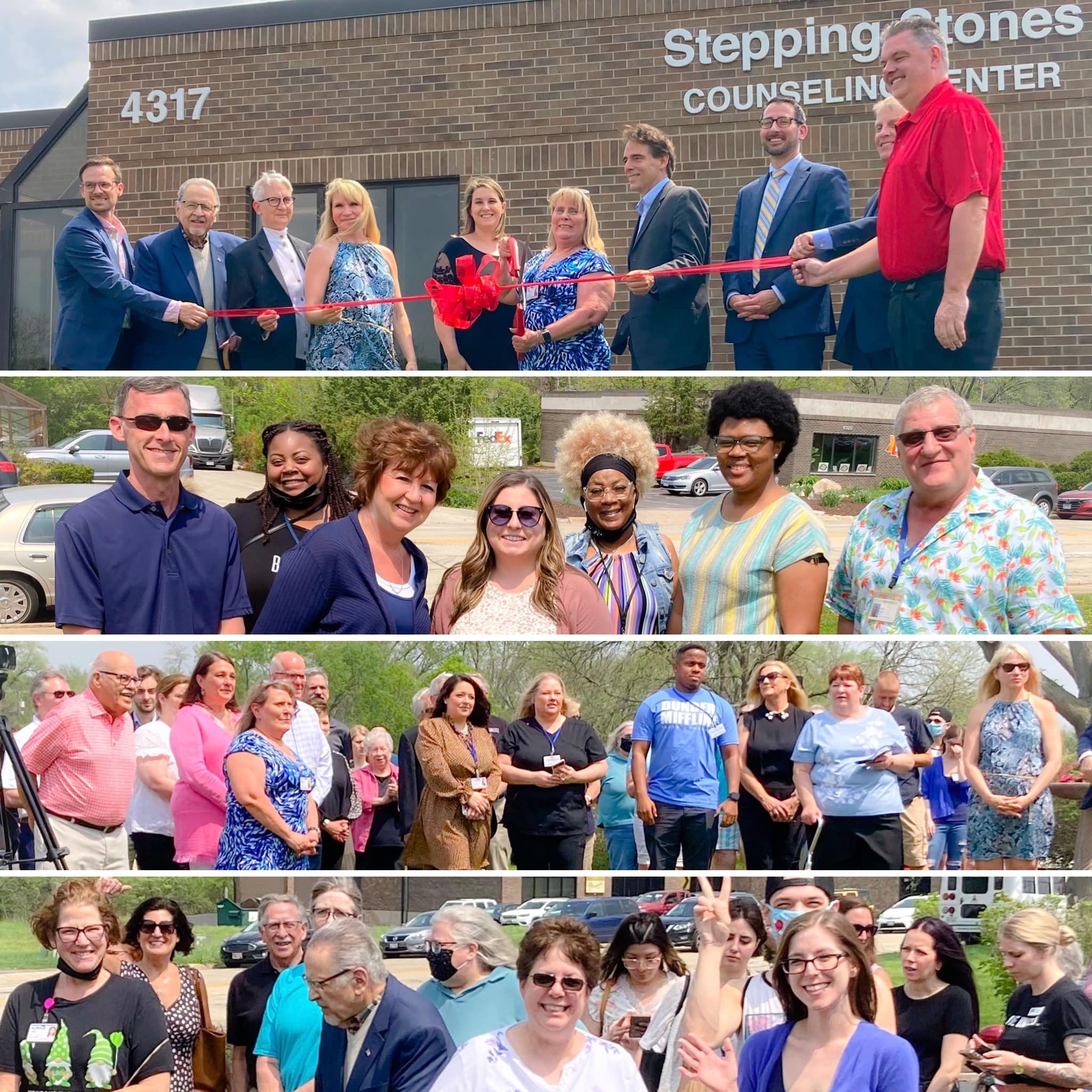 Located at 4317 Maray Drive, Rockford IL 61107, the office is on the RMTD bus route, with a bus stop right down the street. The 8800 square foot Outpatient Counseling Center houses the offices of our Associate Clinical Director, the LPN and ten master's level clinicians. The treatment center features two waiting rooms, a play/art therapy office, tele-psychiatry office, group room/multi-purpose room, conference room and recreational area. Parking is plentiful and on location.
For individuals who have no insurance coverage, Stepping Stones has a sliding fee scale and will provide services regardless of the ability to pay.
To arrange an appointment or to secure information regarding the New Stepping Stones Outpatient Counseling center, please call 779-970-5605.

Adults, Adolescents, Children (Age 6+). The Stepping Stones Outpatient Counseling Center provides a safe, welcoming, spacious treatment area for those seeking recovery opportunities across the lifespan. Children ages 6+, adolescents and adults with serious emotional disturbance or serious mental illness, with priority to those receiving Medicaid are within the scope of services.

One in Five. If you, or others you know, need counseling and other outpatient mental health services, we can help. One in five adults in the U.S. experience mental illness each year. Mental health challenges do not have to be faced alone. The Stepping Stones Outpatient Counseling Center provides treatment choices and recovery opportunities in Winnebago County. There is hope. Let us provide the tools needed as part of the recovery process.
Early Intervention: Children and Teens. Mental Health is an essential part of every young person's overall health and has a very complex effect on their ability to interact successfully with others, understand the world and succeed in school and their community. Early Intervention is critical and proven, in many cases, to lessen the effects of mental illness and improve outcomes in children, adolescents and young adults who are prone to developing these emotional disturbances.
Services. The Outpatient Counseling Center provides: Assessment, Diagnostic Evaluation and Treatment Planning; Individual and Family Supportive Counseling; Telepsychiatry; Medication Management; and, Case Management.
Staff. Currently, William and Samatha provide counseling services to adults, teens and kids. Zach and Kirsten take calls, answer questions, verify eligibility and set appointments. Layne provides telepsychiatry, while Carol ensures nursing needs are met. Our Associate Director is Luke Salberg. We look forward to quickly adding staff as the program grows!
Job Opportunities. We seek case managers and and counselors. Information is available on our website under "Employment opportunities" (Careers Tab): CLICK HERE. For further information on job opportunities, please call 815-963-0683 or email This email address is being protected from spambots. You need JavaScript enabled to view it..
Funding. Stepping Stones of Rockford received funds to expand services, as made possible via the Winnebago County Community Mental Health Board (WCCMHB) 1/2 Cent Sales Tax. To read more about WCCMHB, please go to http://r1planning.org/wccmhb
Here's the flyer for the new Outpatient Counseling Center: SSRINCOutpatient_Counseling_CenterCompressed.pdf
If you are suicidal or in crisis, please contact the Suicide & Crisis Lifeline: Dial 988 or https://988lifeline.org/talk-to-someone-now/
If you need immediate medical help, please go to the Emergency Department or call 911.