Currently, we seek monetary donation for renovation of a group home kitchen!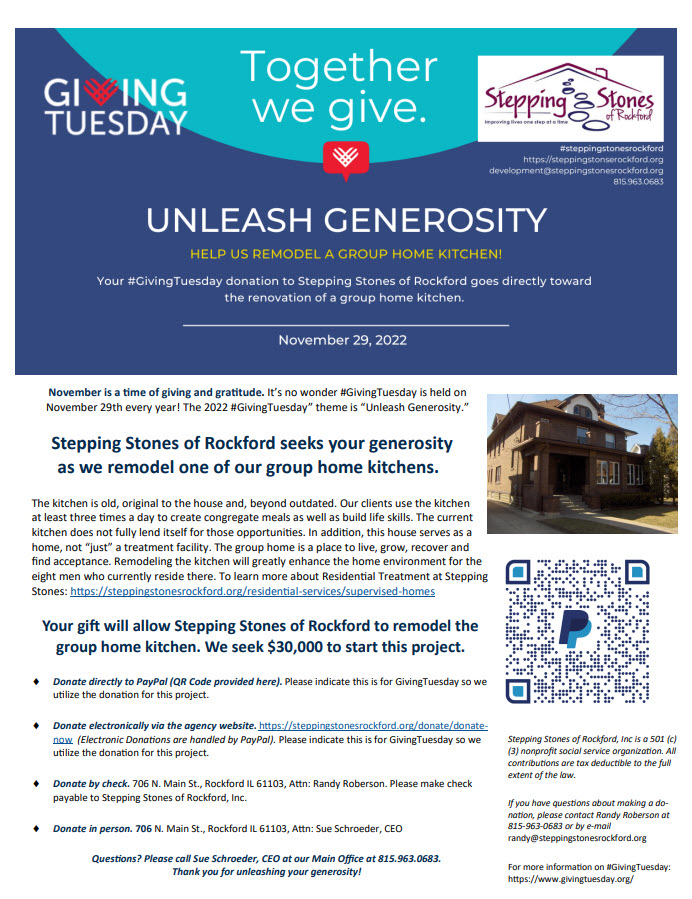 Amazon: Who doesn't love a little on-line shopping? If you're looking for a tangible way to make a difference in the lives of clients at Stepping Stones, look no further! Check out the Stepping Stones of Rockford Amazon Wish List.https://a.co/ajfIkeK
Target: Our group homes could use a bit of help. Why not do a little shopping at Target to help brighten the day of our residents! Take a gander at the Stepping Stones of Rockford registry/wish list at Target. SSRINC Target Gift Registry
Other Items of interest for our Residential Sites:
Baseball Mitts, Bats, 12 and 14-inch Softballs
Outdoor Basketballs
X-box/Nintendo/Gaming systems (new with games)
Flat screen TVs; sound bar for TVs
If you'd like to make a "tangible" donation, please email This email address is being protected from spambots. You need JavaScript enabled to view it. and we'll make arrangements. Thank you!

Please note: For safety purposes, we will likely (and politely) declinde items such as used electronics, clothing, stuff animals and/or used furniture. We appreciate your understanding.