Stepping Stones of Rockford: Career Opportunities!
We have numerous career opportunities. Come make a difference in the lives of those we serve.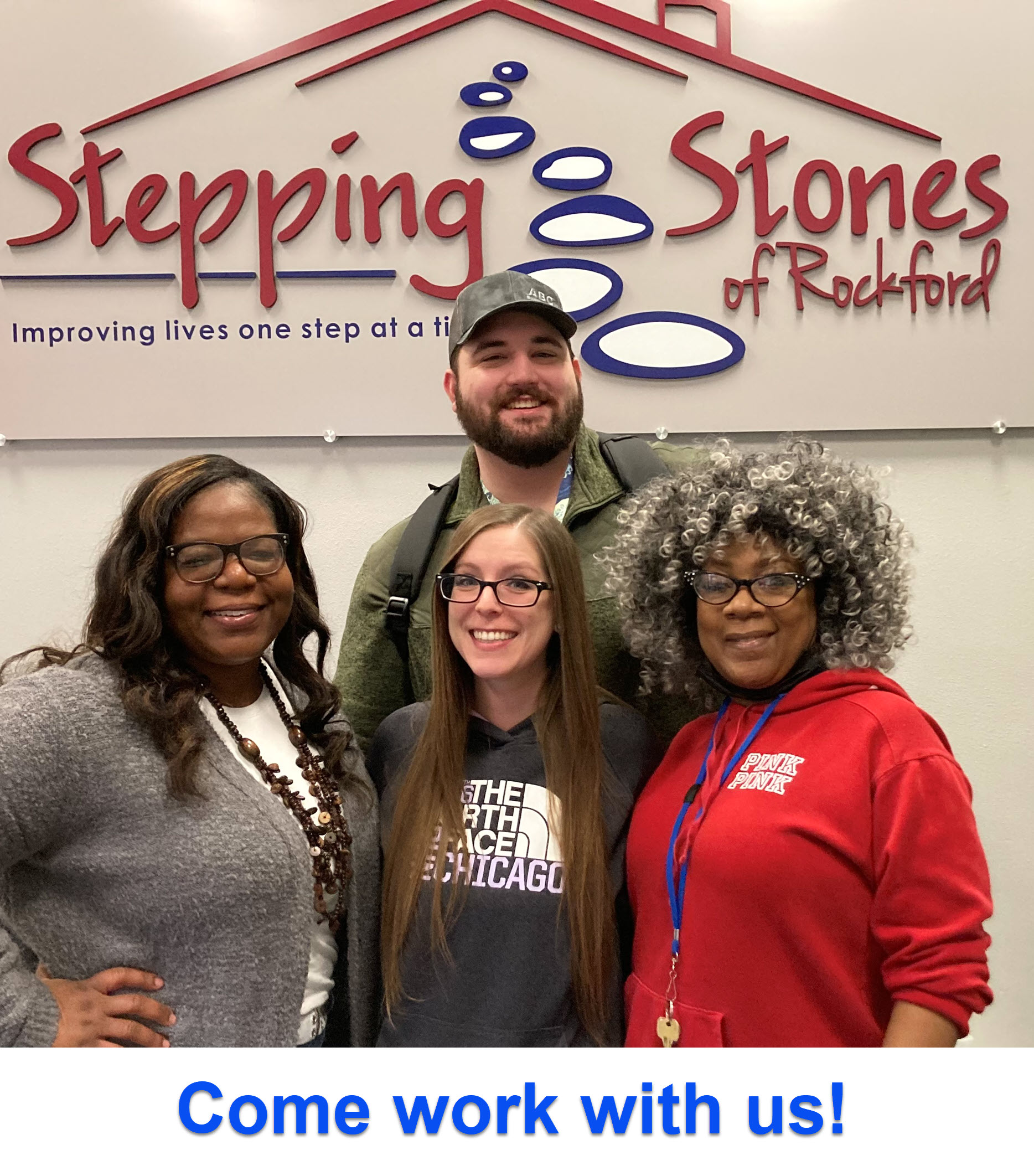 Rehabilitation Service Aides.
Residential Sites, awake overnight; requires weekend hours. Must be 21 years old or older.
The RSA is an "entry level" position. The RSA works 12-hour awake overnight shifts in the 24-hour supervised housing sites. The primary role of this job is to provide coverage to the site during "off" hours, usually overnights. Hours include every other weekend. RSAs must be 21 years old or older and have a high school diploma or GED.
Mental Health Professionals.
Residential Sites, various shifts; requires weekend hours.
This is an "mid-level" position, requiring five years clinically-related experience in the field -or- a bachelor's degree. Applicants must be 21 years old or older; have a driver's license; and, have an insured vehicle at work. The Mental Health Professional assists the Program Manager with many of their duties around community linkage needs, managing the congregate living site and teaching activities of daily living to clients. Various hours are available. Hours include work every other weekend.
Counselors/Therapists.
Master's Degree required. Pre-licensure or license professional preferred. We provide the office, professional liability, benefits, and scheduling. You provide the counselingI
Help us build a stronger healthier community and join our new Stepping Stones Outpatient Counseling Center. We are looking for Mental Health Therapists to work with children, adolescents, adults, couples and families. Requirements: Masters licensed or pre-licensed clinicians to address mental health issues including mood disorders, anxiety, personality disorders and substance abuse. Prefer LCSW, bilingual, and three years prior experience. Clinical Responsibilities: Providing assessments, clinical diagnosis and treatment planning. Assist with implementation of treatment plan goals. Collaborate with other treatment providers. Provide crisis intervention when needed. Ensure all documentation is completed in a professional and timely manner. The Agency provides: professional liability coverage; fully furnished and supplied office; Receptionist support to manage schedule and appointments; Administrative support for building cliental, billing and maintaining panels; and, Clinical consultation and supervision of clinical hours. Affordable coverage available for medical, prescription, dental, vision and life insurance. 29 Paid days off. $15,000 Life Insurance and disability coverage. 401 K with 3% matching eligible after a year employment.

Rehabilitation Supervisors.
Master's Degree required. On-call is part of this position.
Under the supervision of Director of Services and the Chief Executive Officer, the Rehabilitiation supervisor assesses, plans and directs client treatment, as well as supervises, educates, and directs residential and supported site staff. Assessments, treatment planning, and documentation are part of daily responsibilities. Organizes time and caseload such that all required paperwork and treatment plan reviews are completed within the established time frames. Assesses and includes accurate GAF scores within assessment and discharge documentation. Performs discharges of clients, which meet established regulatory standards and requirements. Completes quality, accurate and timely service notes based on medically necessary services that have been rendered to the clients and meets agency productivity standards. Oversees the condition of assigned agency client files to ensure that documentation required is completed and up to date. Provides on-going problem solving, remedial counseling or individual therapeutic counseling to clients on an as needed basis or as clients' treatment plan dictates. Completes quality checks on staff progress notes as outlined in agency policy and procedure. Oversees the operation, staff and client care of the assigned residential and supported sites.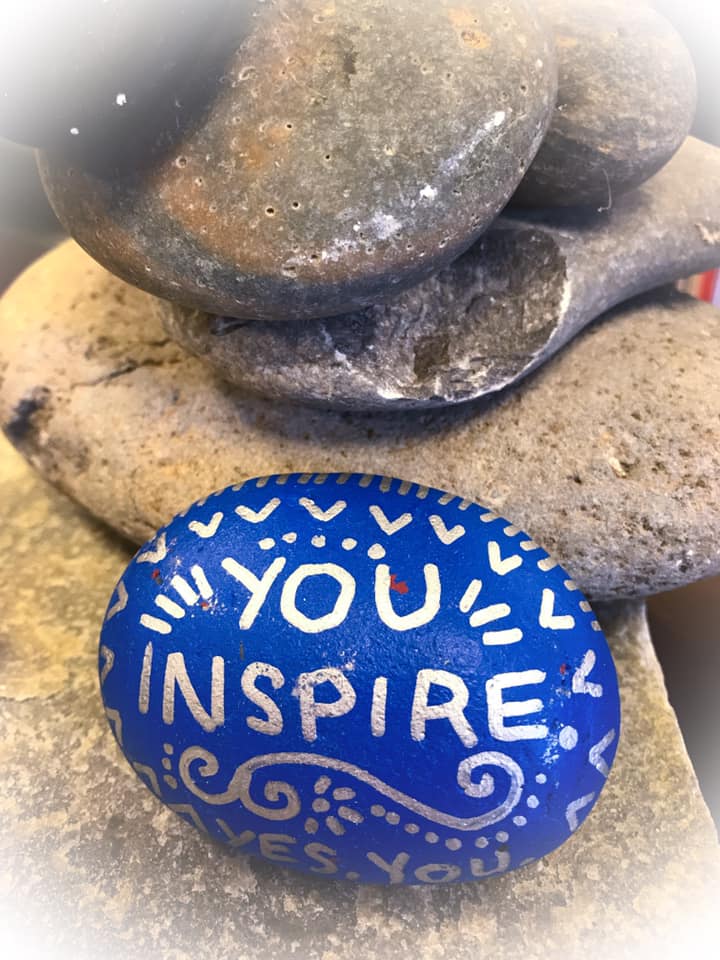 Want to apply for a career? Contact our HR department! You can call, email or stop by in person to secure an application.
In person: Ask for an employment application at our Main office, 706 N. Main Street, Rockford IL 61103 (right across the street from the Discovery Center). If you have a resume, bring that along so you can attach it to the application. The office is open Monday-Friday, 8 AM-5 PM.

By email: Email your resume to This email address is being protected from spambots. You need JavaScript enabled to view it.. Make sure to include a phone number so Human Resources can reach out to you! If you have a specific job in mind, please indicate this in the email.

Via Indeed or LInkedIn: Search for Stepping Stones of Rockford. We often post jobs on Indeed, so it's worth the look. For maangement positions, we post on LinkedIn.

You are encouraged to submit your resume when you fill out an application.